Suwanee Certified Chili Cook-Off Sign Up Info

Join us at this year's Chili Cook-Off and Music Festival – our 1st Annual Event.

This is a fun filled community event in Suwanee, GA that features a Chili Cook-Off, vendors, artists, non-profits, a Kids's Fun Zone and Live Music sponsored by ARN Entertainment. The Suwanee Chili Cook-Off and Music Festival is a fundraiser for Project Green, a local children's charity that helps sponsor kids to summer camps, day trips and educational school excursions across the Southeast.
The Suwanee Chili Cook-Off and Music Festival is an Official ICS CERTIFIED CHILI COOK-OFF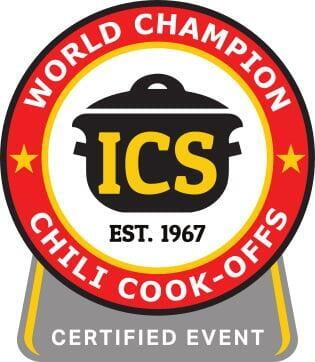 The event will take place from 11am until 5pm

Chili Cook-Off competition will take place from 12pm to 4pm

The event will additionally host vendors, artists, a kids area, Food Trucks (non-chili) and LIVE Bands on the Music Stage.
Contact Us Today to be part of this great event!

Vendor Booths - $150
Artist Booth - $55 (must qualify)
Non-Profit Booth - $25 (must be a certified non-profit with proof)
Food Truck (non-chili) - $150 very limited space
Push Cart Vendor - $85

Chili Cook-Off Entry Fee - $45 per category
CHILI COOK-OFF COMPETITION ENTRY
Anyone is eligible to enter from Amateur to a professional Chef! Entry fees are per category – you may enter in one category or both.

ALL CONTESTANTS should prepare a minimum of 5 gallons of each "Entry Chili" Chili will be judged plus there will also be a People's Choice. There will be Best of Show Winner, Runner Up and People's Choice. Best of Show winner and top category winners will receive an official ICS certified Cook-off certificate and a Qualification plus a paid entry fee into the World Open Chili Challenge (amateur division) at the following year's WCCC.

Chili Entry Categories:
TRADITIONAL RED CHILI HOMESTYLE CHILI
Entry Fee: $45.00 Entry Fee: $45.00

Prizes: Best Of Show Winner: $400 Runner Up: $250 People's Choice $100

Rules & Regulations for Chili Cook-Off
1) Chili Cook Off Contestants may enter as an individual or team. Multiple entries (one per individual/team and up to 3 per category) may be submitted by a team for additional entry fees. For each entry in a category - the individual/team should prepare a minimum 5 gallons of chili.

2) For purposes of this event, chili is defined as any kind of meat, or combination of meats, cooked with chili peppers plus various other spices
A Traditional Red Chili may have any meat (or combination of meats), red chili peppers, and spices. No beans or fillers such as pasta or rice are allowed.
A Homestyle Chili may have meat (or meats), beans, and other veggies. Fillers such as pasta or rice are not allowed.

3) Chili must be made from scratch. Chili should be made at home and brought to the event then can be heated on table top cook tops or in crock pots.

4) What is provided: To each chili team/individual registered, the event will provide a 10x10ft space, one 6ft table and a chair. No TENT will be provided but should be brought it plus an additional table or even 2. Additionally each chili cook/team will receive sampling cups and napkins. Spoons will be given to tasters with the arm band. Chili Cooks are required to cook/keep chili hot in the back of their booth space so you will need to bring in your own 2nd table for that purpose.

5) Power: Each power outlet is $50 and can only handle a max of 2 electric cook tops or 2 crock pots. If you need more power, you will need to purchase an additional power outlet. The event does not provide electric cords or power strips. Cookers will need to provide their own appropriate power connections.

6) A prepared suggested 5-Gallon minimum is required for each entry. You do not want to run out before all attendees have a chance to vote for YOUR chili in the hopes to win the 1st Prize! Bring your chili heated and ready to serve in crock pots or in a pot on a hot plate and a ladle.

7) Chili needs to be served to the general public in 2 or 3 oz cups. The overall event is FREE to attend. Tasting Armbands will be sold for $10 each. Chili Tasters (with armband) will also receive 2 "voting tokens" for their TOP People's Choice Chili Choice. Spoons will be provided to individuals at time of registration with wristbands.

8) NO Cash may be accepted when serving chili to the public. Only "wrist banded" individuals may be allowed to taste the chili your team has prepared and vote in your Chili category.

9) A team member must deliver the Vote Tokens to the Registration table no later than 4:15pm so that all can be tallied to announce the winners.

10) The event is over at 5pm. Each team is responsible for completely policing and cleaning up their area at the end of the day and removing all items from the area. DON'T FORGET GARBAGE BAGS!!! No items shall remain after the close of the event. Any items remaining after the event will be discarded and a minimum cleaning fee of $200 will be billed back to you.
11) Pre-registration is highly recommended for Chili Cooking Teams. Participant registration forms must be received in our office (with payment) no later than October 21st to guarantee entry.
12) Event set up will start at 8am the day of the event. All Chili cooks must be ready by 11:45am as the Cook-Off hours are 12pm to 4pm

13) Remember to be sure to put a large sign on your tent to identify your team name & chili category – let people know who is doing the cooking and what you are serving