Suwanee Chili Cook Off & Music Festival



Saturday, November 12, 2022
Festival Hours: 11am - 5pm / Chili Tasting 12pm - 4pm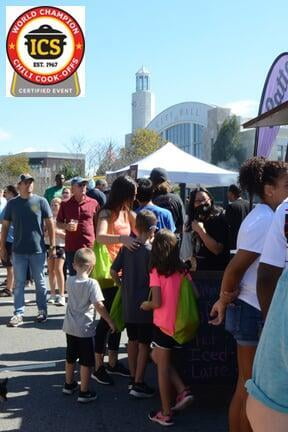 Chili Cook Off
Your don't have to be a professional Chef to compete! We are looking for Amateur Chefs and Junior Cooks to compete in the event.
The Suwanee Chili Cook-Off is a Certified event of the International Chili Society (ICS) therefore TOP Overall Winner and TOP Category Winners will automatically be submitted by the Chili Cook-Off to qualify for the World Open category at next year's WCCC (World Chili Cook Off).

Ready to compete?
SIGN UP TODAY!!!
Vendor & Artist Market Booths

In addition to the Chili Cook Off, the festival will host local and regional Vendors, Artists and Non-Profits.

Join Us and be part of this great community event!

Want to be a vendor or sponsor? Contact us today about space availability or to sign up! Send us an email, call us or fill out the Contact Form today to get more information!

Live Music

The Suwanee Chili Cook Off and Music Festival features live music from local Atlanta based musicians as well as up and coming musicians from all over the USA and even Europe. We have partnered with All Right Now Entertainment to manage and procure all musical acts for the event!

The 2022 Chili Cook-Off Live Music Line Up:

11am - South Rock with Tad & CJ - Rock
12pm - Jim Stapley - Rock/Americano/Blues
1pm - Colt Coates and Cure My Eenmy - Rock
2pm - Special Acoustic Appearance by THE GEORGIA THUNDERBOLTS
3pm - Bill Hart Band Jazz Rock/Fusion
4pm - Hush Money Southern Rock
A Big Thanks to ALL Bands that perform for us! The Foundation is forever grateful for your love and support!